San Francisco
"Let those people go! Arrest the CEO!"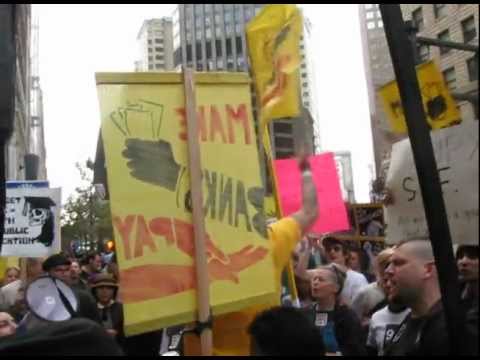 This man uses the word "fuck" nicely, to call out a warning to the younger generation.
This manifestation in San Francisco has a clear message: "Why is Life a Bitch?" "Because we don't tax the rich!" They have hard facts about how little taxes are paid by the rich (corporations).
San Diego 
"Banks got Bailed out, We got Sold out!"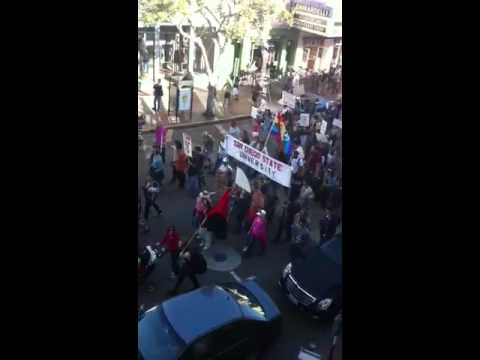 L.A.
Occupy LA they did. Literally. A bank of America branch that is. Respect.